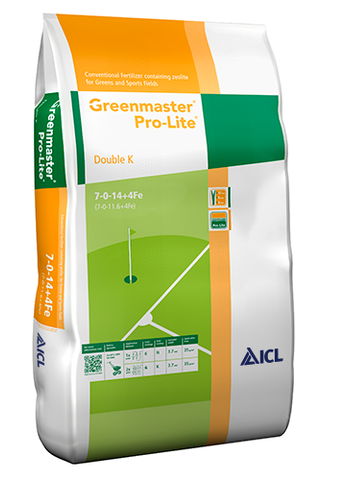 ICL Greemaster Double K CalMag 7.0.14+4%Fe 25Kg
Greenmaster Pro-Lite Double K has a high Potassium content to harden the turf's surface during stressful periods. This is especially true when soil Phosphate levels are sufficient.
It limits Phosphate buildup and when integrated into a program can help to reduce Poa annua establishment.
Granule size
0.5-1.7mm
Longevity
6 Weeks
Avg Recommended Rate
32.5 g/m²
Product Dispersal
3-4 days
Recommended Rate
30.00 - 35.00 g/m²
Turf Response
7 days